[webplayer id=2]
Avoid boring openers like how you doing or basic questions. The best text message openers to use with a woman is to get straight to the point. Think about it, every guy texts a girl "hey whats up". When she reads a basic text message from a guy she is bored with it because every other guy sends those stupid messages.
Start your text message to the girl with what ever is on your mind. Text your girl anything that you want to say. One of my favorite text is "I'm headed over to the supermarket, do you wanna come?" This type of text is real. It conveys confidence and strength to the girl that you are texting. Most will will come to the supermarket with me and grocery shop. Its just a natural thing.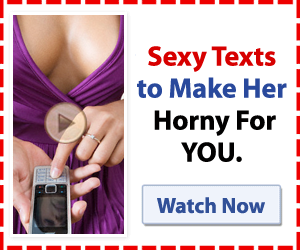 Differentiate yourself from the pack by sending real text messages to women. Avoid the silly pleasantries because they are not really into them anyway.
Comments
comments